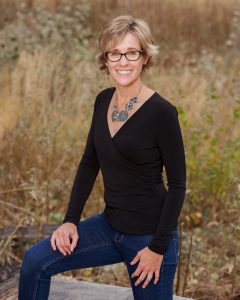 I was thrilled to join Dr. Loper and her amazing staff in July, 2018.  You are sure to always be greeted by my friendly smile! As a dedicated receptionist, I am happy to answer your questions, plan for appointments and assist in maximizing your dental insurance benefits. I graduated from an accredited dental assisting program at Hastings Community College (NE) in 1991.  After completion of the program I moved to CO and worked as a dental assistant for 7 years before switching to the front desk for a total of 29 years dental experience.
What I love most about my job is building warm relationships and making patients feel welcome.  Years ago a patient said my job title should be the "Executive Director of 1st Impressions"!
My husband, son and I live in the Golden area. My favorite activity is running- especially outdoors!  I also enjoy reading, attending concerts, travel and spending time with my family and friends.


Have a question?
Feel free to ask...